Servicing, Maintenance, Testing & Inspection
Keeping equipment in working order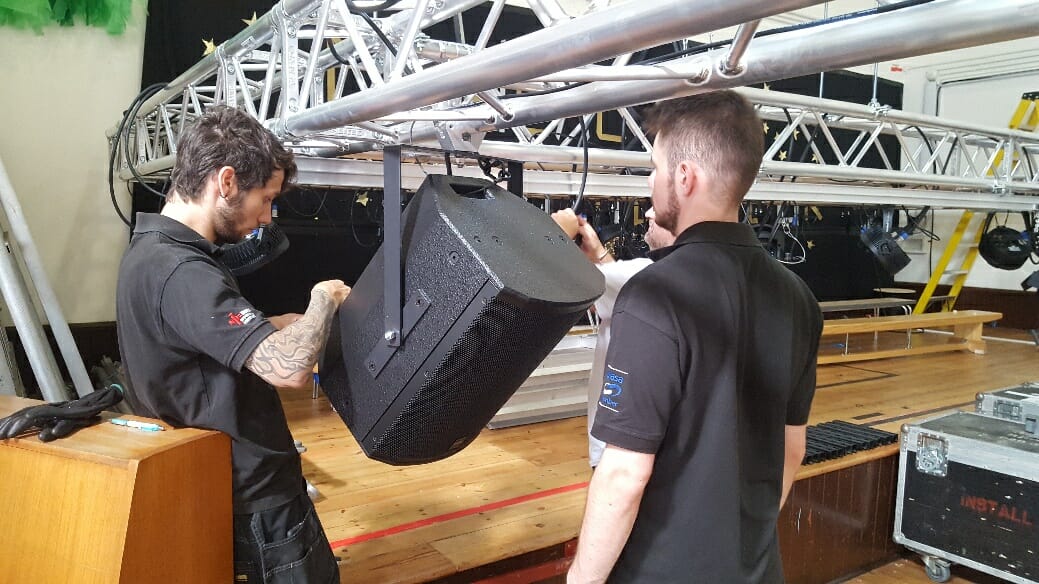 School Stage can help ensure your technical equipment is fully operational, easy to use, and compliant with all the relevant Health and Safety requirements – all so you can get the best use out of your investment.
Every year, technical systems become more advanced. In the past, tungsten lamps used in stage lighting needed regularly replacing, colour gel filters refreshing and fuses in dimmer systems replaced.
More schools are being outfitted with high-spec LED lighting systems that are built to last on average between 50,000 and 60,000 hours+ which is fantastic, but these need just as much TLC as the systems they are replacing. Often electronics behind the LED source fails prematurely and this can be down to cooling fans having not been cleaned.
Whatever the spec of your stage lighting, audio and video systems, it is important to keep them in top working order to prevent issues and get the longest service life possible.
Experienced Professionals
Together the team at School Stage have over 50 years' experience working in the theatre and education sectors
Everything In One Place
We can attend to all your stage lighting maintenance & servicing requirements: electrical, rigging and theatrical

Rapid Response
If the problem is urgent, we can help. Don't let your production or presentation be spoiled by a technical hitch.
Industry Expertise
Every member of staff at School Stage is fully experienced to service all areas of your systems.
How regularly should we have an inspection?
Depending on the type of equipment your school has installed, we suggest an annual inspection.
What happens at an inspection & service?
If you have any specific requirements this will be discussed beforehand, our base level service includes:
Portable Appliance Testing
High Level Cleaning
Health-check of all equipment
Rigging Inspections
Minor remedial work that can be done there-and-then
Is inspection & service a legal requirement?
It is very likely your insurance will require an annual PAT test (Service Inspection and Testing) of all electrical equipment and this will include the high-level stage lighting. A lot of rigging equipment (winches, curtain track etc) may fall under the LOLER guidance (Lifting Operations and Lifting Equipment Regulations) which specify annual inspections for this equipment.
Also, the Health & Safety at Work Act puts a legal responsibility on all tiers of management (from teacher through to governor) to ensure a safe workplace – this can be reasonably interpreted as having stage lighting maintenance, annual inspections of electrical equipment and high-level rigging.
How long does the service visit take?
We generally advise one day per space/room but this can vary depending on size.
Can you service during term time?
Absolutely, as long as the room is clear for the duration of the day.
Are your engineers DBS approved?
Yes. All members of staff have enhanced DBS checks which can be provided on booking.
Do you produce reports?
A service report sheet is provided on the day detailing works carried out. A more detailed report including rigging inspections and EICR electrical certificates are also provided and collated into a dedicated file.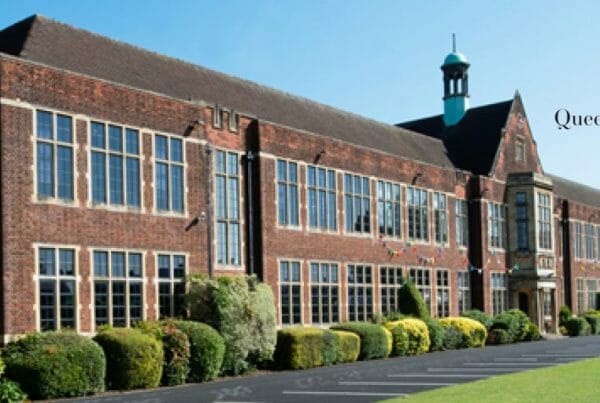 When School Stage arrived on site they gave me limitless possibilities of what we could achieve in our hall.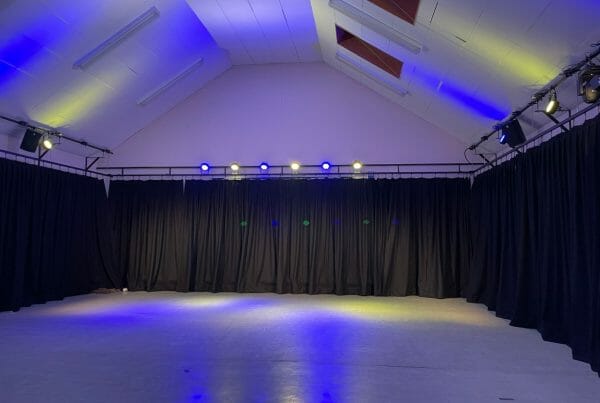 When School Stage arrived on site they gave me limitless possibilities of what we could achieve in our hall.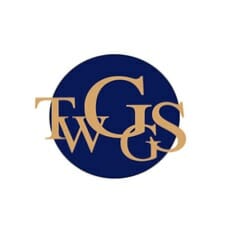 When School Stage arrived on site they gave me limitless possibilities of what we could achieve in our hall.